IUSD Workplace Injury Report
IN CASE OF WORKPLACE INJURY:
ACCION a seguir en caso de un accidente en el trabajo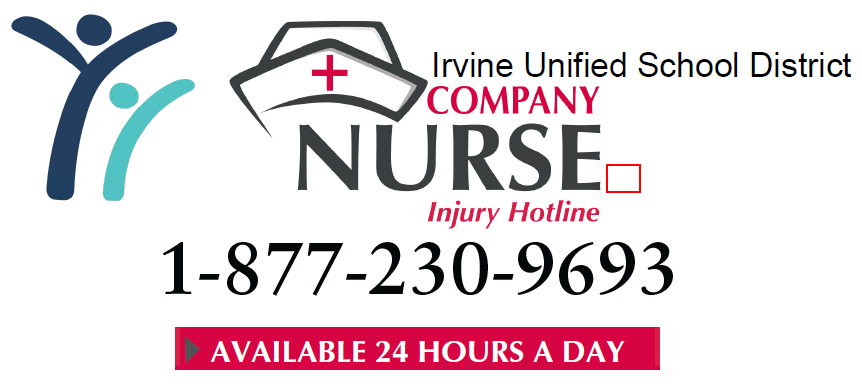 1.
Injured worker notifies supervisor.
Empleado lesionado notifica a su supervisor.
2.
Supervisor / Injured worker immediately calls injury hotline.
Supervisor / Empleado lesionado llama inmediatamente a la línea
de enfermeros/as.
3.
Company Nurse gathers information over the phone and helps injured worker access appropriate
medical treatment.
Profesional Médico obtiene información por teléfono y asiste al empleado lesionado en localizar el
tratamiento médico adecuado.
Notice to Employer/Supervisor:
Please post copies of this poster in multiple locations within your worksite. If the injury is
non-life threatening, please call Company Nurse prior to seeking treatment. Minor injuries should
be reported prior to leaving the job site when possible.
Visit us online: www.CompanyNurse.com